Prince Airick drops  the music visual for 'Go Awf!' featuring Kevin Jz Prodigy,  a fun high energy music video to accompany his debut single. The song is the lead single from the unreleased Diplomatic Duty Ep, that fearlessness he has released independently.
Directed by celebrity cinematographer Anthony Sylvester and creative director Ali, the visual features cameos from model, Shaun Ross , internet sensation Joshua Trusty, and viral internet choreographer Buffy Khan .
It has since received 200k+ plays across all major music platforms, including Apple Music, Tidal, & SoundCloud. Additionally, the song was released accompanied by a call to action dance challenge, appropriately called the #GoAwfChallenge, which has to date has received more than half of a million views from dozens of international submissions. 'Go Awf!' is proving to be a big step forward for House music and Vogue/Ballroom culture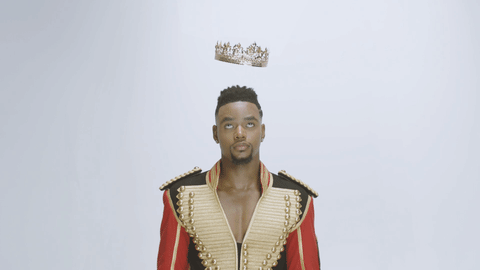 Hailing from the DMV tristate area, Airick's spirit of innovation is an upbeat blend of hip-hop and house music with elemental hints of the underground Vogue-Ballroom scene. While growing up a product of his musical environment, including hometown hero's such as Missy Elliot, Pharrell, and D.R.A.M. , Airick attributes music makers Masters at Work as being one of his main influencers, as they birthed the nuyorican soul movements that started a new era of NewYork and local vogue scene culture.
twitter.com/princeairick
instagram.com/princeairick
soundcloud.com/princeairick