Zanele Muholi (Born 19 July 1972 in Umlazi, Durban) is a South African photographer and visual activist.
Muholi was born to Ashwell Tanji Banda Muholi and Bester Muholi and she is the last of 5 children. She completed an Advanced Photography course at the Market Photo Workshop in Newtown, Johannesburg in 2003, and held her first solo exhibition at the Johannesburg Art Gallery in 2004. In 2009 she was awarded her Master of Fine Artsdegree in Documentary Media from Ryerson University in Toronto. Her thesis mapped the visual history of black lesbian identity and politics in post-Apartheid South Africa.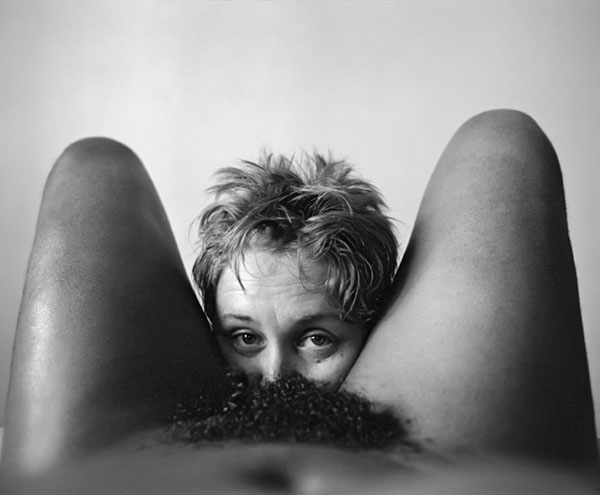 Muholi was employed as a photographer and reporter for Behind the Mask,[2] an online magazine on LGBTI issues in Africa. In 2002, she co-founded the Forum for the Empowerment of Women(FEW), a black lesbian organization dedicated to providing a safe space for women to meet and organize. She researched and documented the stories of hate crimes against the gay community in order to bring forth the realities of "corrective rape", assault, and HIV/AIDS, to public attention.
Muholi launched her visual activism through her first solo exhibition entitled 'Visual Sexuality: Only Half the Picture', at the Johannesburg Art Gallery in 2004. Her work is mostly about bringing visibility of queers in the black community. She has exhibited at the CCA Lagos in Nigeria, the Kunsthalle Wien Project Space in Vienna, Michael Stevenson in Cape Town, Le Case d'Arte inMilan, Fred Mann in London,[5] and as part of the Afrovibes Festival in Amsterdam.

Her group exhibitions include: …for those who live in it: Pop Culture, Politics and Strong Voices at MU Eindhoven, The Netherlands (2010); Bamako in Toronto, Toronto (2010); Undercover: Performing and Transforming Black Female Identities at Spelman College Museum of Fine Art, Atlanta, USA (2009); and Life Less Ordinary: Performance and Display in South African Art at Djanogly Gallery, Nottingham, UK (2009);São Paulo Biennial(2010); Africa: See You, See Me, Fondazione Studio Maragoni, Florence; Officine Fotografiche, Rome (2011); The Progress of Love,Centre for Contemporary Art, Lagos (2012); worldOutgames III, Galerie Verbeeck – Van Dyck, Antwerp, Belgium (2013).
In 2009, Muholi founded Inkanyiso, a non-profit organisation concerned with visual activism. It is involved with visual arts and media advocacy for and on behalf of the LGBTI community. The organisation's vision statement is Produce. Educate. Disseminate.
In 2010, Muholi co directed her documentary Difficult Love, which was commissioned by SABC. It has shown in South Africa, USA, Spain, Sweden, UK, Amsterdam and Italy.
On the 28th of October 2013, she was appointed Honorary Professor – video and photography at the University of the Arts/Hochschule für Künste Bremen in Germany.
more: http://en.wikipedia.org/wiki/Zanele_Muholi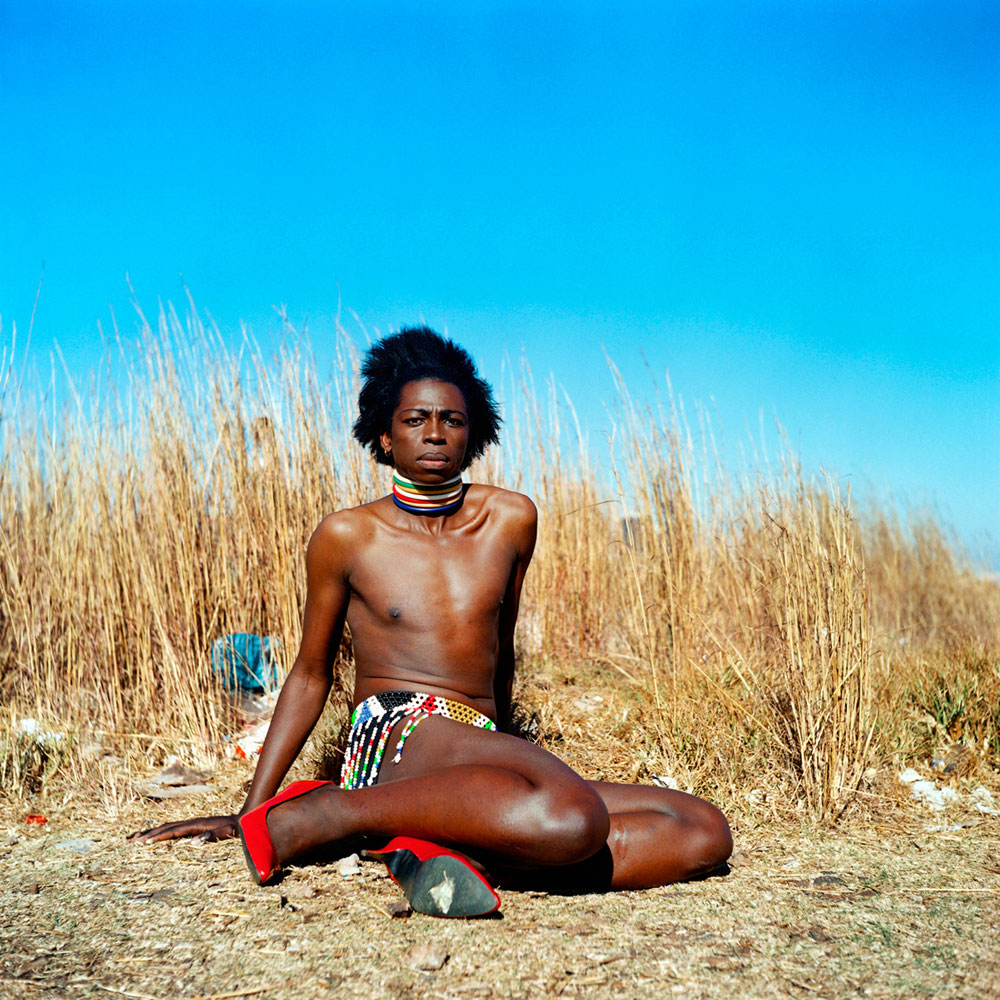 South Africa: Video Marks Campaign Against Gender Violence
Documents Award-Winning Photographer's Work
(Johannesburg, November 25, 2013) — Human Rights Watch today issued a video showcasing the work of the award winning South African photographer and activist Zanele Muholi to mark the 16 Days of Activism Against Gender Violence. The campaign begins on November 25, 2013.
READ MORE: http://www.hrw.org/node/120838
Muholi, who describes herself as a "visual activist," has spent years documenting the lives of black lesbians and transgender people in South Africa. "We live in fear," Muholi said. "And what are we doing about it? You have to document. You are forced to document." The film was shot and directed by Katherine Fairfax Wright and Malika Zouhali-Worrallo—the filmmakers behind the award winning documentary "Call Me Kuchu" which told the story of the last year of the life of the Ugandan LGBT activist David Kato.
The video is dedicated to the memory of Duduzile Zozo, who was brutally raped and murdered in Thokoza, Gauteng Province in South Africa on June 30.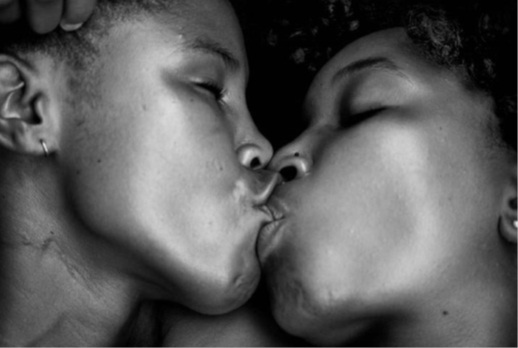 Through Zanele's aesthetic, she captures emotion in her photographs and in the depth of the eyes of those sharing their stories. She documents through honest photography and forces the world to consider the LGBT community as the human beings they are. Her pictures vary from sensual and sultry, to fabulous and 'take me as I am' types of imagery where all one can do is value the courage and respect the identity and beauty captured.