Written and directed by Mara Zampariolo.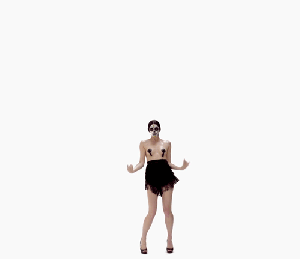 © MEDIUM-GREY.COM production in collaboration with Factory Management Paris.
DOP: Pierre Edelmann
Styling: Flora Zoutu
Casting: Maiwenn Le Gall @ MEDIUM GREY
Editing: Aude Courbier @ MEDIUM GREY
Production: Elis Janoville @ MEDIUM GREY and Jeanne Hanckock @ FACTORY MGMT
Color Grading and Retouching: Kevin Marchand @ BePong Paris
MakeUp: Maniacha Fialkina @ B4 Agency
Hair: Miharu Oshima assisted by Yuka Suzuki
BTS Photographer: Chloé Bonnard
Photo assistants: Lisa Raio, Betsy Zbigiel
Special Thanks:
Sophie and Nordine @ BePong Paris, Flora, Benedicte, Jeanne Hanckock and the MODZIK team, Alic Bonneton, OUI Management, MARILYN, MGM, ELITE Models, WANTED, Studio Le Petit Oiseau Va Sortir.