[vimeo http://www.vimeo.com/49246286 w=700&h=393]
ALT-J "Fitzpleasure"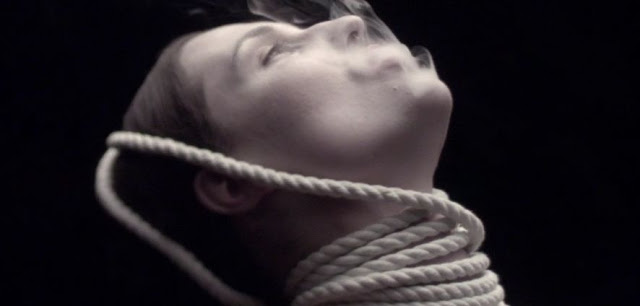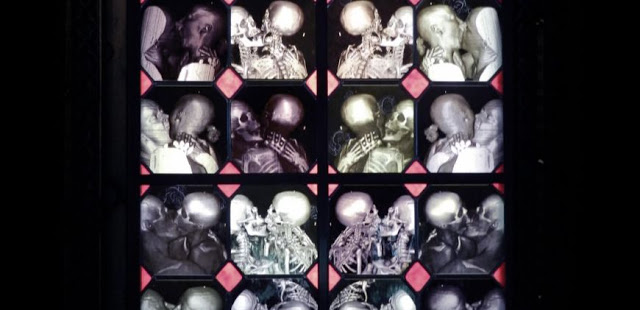 PRODUCTION : COSA
PRODUCER : JULIEN PASQUIER
DIRECTOR : GUILLAUME CAGNIARD
DOP : MICHEL TABURIAUX
MAKE UP : CATHYANNE MAC ALLISTER & MELANIE QUERYEL
STYLISME : LAURE GUERRARD
POST PRODUCTION : NIGHTSHIFT
EDITOR : MAXIME GILLIER
POST PRODUCER : CHARLOTTE RAFFI
ARTWORK : WIM DELVOYE Courtesy GALERIE EMMANUEL PERROTIN
Alt-J's debut album 'An Awesome Wave' was released at the end of May 2012, crash landing into the Top 20 whilst peaking at #3 on iTunes, making it one of the biggest debuts of the year so far. An amazing feat for a debut album by an indie act with little marketing, it caused a shockwave in the pop and r'n'b dominated charts. The release came with a plethora of amazing reactions that saw it touted as the "hottest debut album" by NME, hailed as "strong, addictive and enthralling' by the BBC and chosen as album of the week on Radio 1 and album of the day on 6music. The singles have been Record of the Week for Greg James, Huw Stephens and Fearne Cotton. DJs across Radio 1, 6music and Radio 2 are united in their praise of the album. Online the album continues to spread, with over 1million plays on their soundcloud to date.
Earlier this year, French production company COSA, who conceived innovative videos with a different point of view, concocted a unique project to unite a director, artist and contemporary music group to create a provocative music video
The director Guillaume Cagniard, Artistic Director of JR for many years, made the connection between COSA and the Galerie Perrotin, who represents some of the greatest artists of the moment: Sophie Calle, Maurizio Cattelan, Wim Delvoye, Elmgreen & Dragset, JR, KAWS, Takashi Murakami, Jean-Michel Othoniel, Xavier Veilhan…
After the success on their first collaboration with Massive Attack and Galerie Perrotin to create a unique two-minute video, COSA approached the prominent Belgian artist Wim Delvoye to develop their next video project.
Wim Delvoye has developed an art that offers a reinterpretation of artworks of the past while laying down a lucid and amused glance at contemporary society. He explores art history, Gothic cathedrals and sculptures of the 19th century, from Bosch and Brueghel to Warhol, simultaneously revealing the beauty of daily objects. With a Baroque gesture between homage and irreverence, he appropriates and deforms the motifs that inspire him. It was decided that the band who most suited the artistic vision of Wim Delvoye was Alt-J, specifically the song 'Fitzpleasure'.
The video for 'Fitzpleasure' was shot in one day in a studio in Paris. Living artwork performer Tim Steiner, who turned his back into a piece of art after being tattooed by Wim Delvoye, came especially from London to be part of the shoot. After two weeks of post-production, the video has now been delivered.