Today we want introduce you a polyhedric artist from Greece: George Striftaris. He lives in Athens with his cat Stelios and works as actor, casting director and photographer. His photographic work his focused on visualization and exploration of the male body, but a closer look at his portfolio reveals an interesting personal view of almost all life cycle aspects
HI George. could you tell us a bit about yourself, your personality and your background? Where do you come from?
Hello. I am from Greece. I was born in Arta. I came to Athens for theatrical studies and since then, Athens has been my base. I work here as an actor, a casting director for commercials and feature films, and as a photographer.
Of course in reality, none of the above is true. I am an alien from planet Zea and I came to this world to torture and to be tortured.
What inspires you? Who are your biggest influences philosophically and artistically?
The circle of life. The value of silence. The naked gaze. The harsh reality. The ephemeral excess values.The manipulation. The adaptation. The crack. The inevitable decay.
When did you first know that you wanted to be a photographer?
It was not a decision, it just happened. The moment isn't fixed by calendar but rather by sentiment. It blended with my dreams and my nightmares from such a long time ago, that I don't even recall.
How do you come up with ideas for your projects?
By blows. As I am sitting there, getting bored in nothingness, I slap myself to help me come around and then think that it would be better to communicate my disabilities, my mortality. I find inspiration in what I've experienced or what I'd wish to experience. And so new challenges begin… Repression also plunges me in creative panic.
How do you approach people to be featured in your photos to take their intimacy and what did you see in your subjects that qualified them as models?
Availability in exposure is an important factor. The gaze. Their hidden side. From there on, luck is what will bring us together. I also photograph whoever wants to be photographed. Out of curiosity. And then the process of seeing whatever I can in them and in me, begins. To blend our stories. To play. To become heroes. To kill or to get killed.
Nudity evokes a certain voyeuristic aspects in us. Is your art addressing this issue in any way?
Both the creator and the spectator function autonomously. Even if they secretly conspire. I understand these tendencies of the spectator because I also have them and I try love them, to deconstruct them, to rid them of the guilt, to project them. Nudity is a start. A base. Nudity does not pretend. The way you choose to see it says something about yourself, not about nudity.
Your artworks have a haunting impact on viewers and your work makes people uncomfortable – is this your aim?
You flatter me. Thank you!
You're often take naked male portrait. What is your relationship with the body? Have you ever self-censored any pics?
It depends on the moment and how ridiculously significant I feel. That's why it takes time to assess them. I abandon them or they abandon me. Sometimes I ask for their forgiveness or I forgive them. Other times I challenge them to keep quiet, or to defend themselves. Sometimes, they impose themselves on me. That's my relationship with my body. I allow no one to intervene and do the dirty work for me.
How do you resonate with the term queer?
Queer is a warm hug for which the more people in need, the greater it should be. When it tends to become a trend or a dogma, then it just becomes meaningless and suffocating.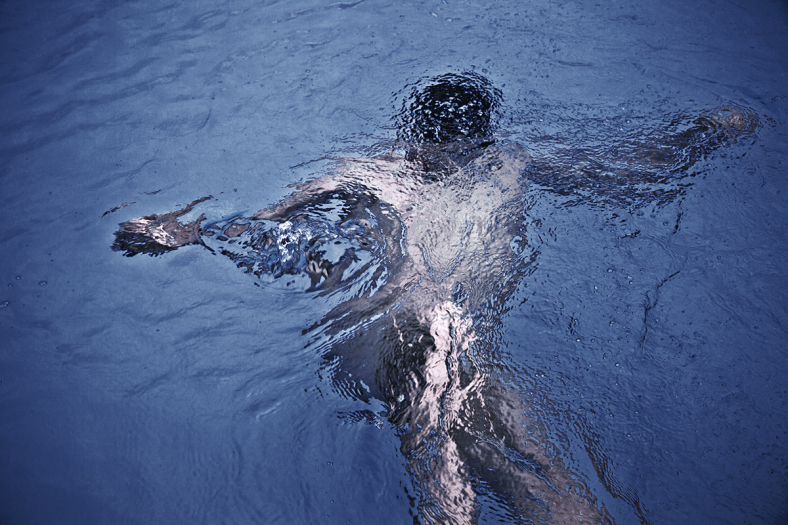 Check out more artworks here  http://www.striftaris.com/